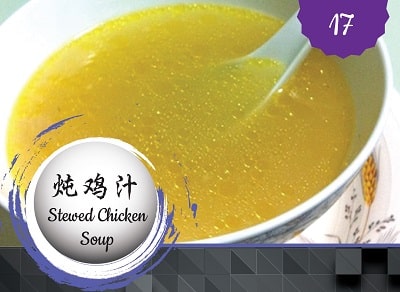 MATERIAL
Whole chicken 1(maximum 1.8kg)
Young ginger 3 g
Water : 60 ml
Seasoning
Salt 3 g
Shaoxing wine 20 g
INSTRUCTIONS
Open the lid and put the
Apply salt on the chicken evenly and shred the ginger.
chicken into the pot.Sprinkle of shredded ginger on the chicken,add Shaoxing wine and water, close the lid and press 'Stew' button.
Wait for pressure cooker to release steam automatically then open the lid and the dish is ready to be served.
Small Tips
Press 'Stew' button then press '+' button to set the timer up to 40 minutes for thicker flavor.
材料
全鸡 1只 (重量可达1.8公斤)
子姜 3克
清水 60克
调味料
做法
将盐搽均在鸡只上,子姜切丝。
先将鸡只放入㶽里,再将姜丝撒在鸡只上,再倒入花雕酒和清水,将盖关上,选择'Stew'的功能。完成后,即可食用。
小贴士
在选择'Stew'的功能时,可按下'+',将时间调至40分钟,味道会更浓厚。