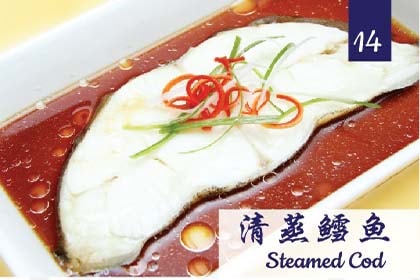 Ingredients
Cod Fish 350g
Water 200ml
Some Shredded ginger
Seasoning
A little soy sauce
A little cooking oil
INSTRUCTIONS
Wash the cod fish thoroughly.
Add 200 ml of water into the pot of the air fryer.
Put the cod fish on the top of a plate.,pull out the frying basket and insert the plate.Adjust the temperature to 150 degree and set the time range to 12 minutes.
When you hear a 'dee...dee...dee' sound.,take out the cod fish.Sprinkle the seasoning and shredded ginger on the top.The meal is ready to be served.
材料
调味料
步骤
将鳕鱼清洗后备用。
接着将200毫升的清水倒水空气炸锅内。
然后,把鳕鱼放入碟里,拉出炸篮放入,在显示屏幕上按12分钟150c。
当听见滴......滴声后,将鱼取出,拌上调味料和姜丝,美味佳肴即可食用。