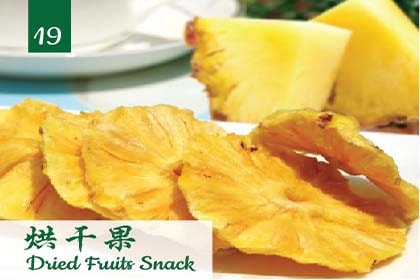 Ingredients
INSTRUCTIONS
Wash the pineapple thoroughly and remove the skin and core.
Slice the pineapple into thin pieces.
Add all sliced pineapple into the air fryer.Adjust the temperature to 60 degree and set the time range to 60 minutes.
Tips
You can use any fruits according to your preference.Remember to always remove the skin and seeds.
材料
步骤
将材料洗净,凤梨去皮和去芯。
将凤梨切成薄片。
将切好的凤梨薄片全部放进空气炸锅内,在显示屏幕上按60分钟60c。
小贴士